Major Requirements
About the Program
Public and Community Service offers introductory courses that are open to all students, as well as major and minor courses that cover central themes such as rebuilding democratic communities, re-thinking effective service, and organizing for social justice. The academic program is built on a collaborative teaching model with all of the courses integrating community engaged learning in an intentional way. With a dynamic group of faculty and community partners, students are asked to be co-creators of their learning. Students engage in a diverse range of community work including direct service, community organizing, community development, and public policy. In the process, students develop 21st century skills like public speaking, community building, working across cultural boundaries, organizational development, policy analysis, and collaborative research.
Students majoring in Public and Community Service Studies will complete the following courses:
The Core (6 courses, 18 credits)
1. PSP 101- Introduction to Service in Democratic Communities
2. PSP 202- Foundations of Organizational Service
3. PSP 303- Community Organizing
4. Cultural Diversity/Cultural Boundaries in Community Service. Options for fulfilling this requirement include:
PSP 302 – Diversity, Community, and Service
Pre-approved Course
5. PHL 301- Ethics, Moral Leadership, and the Common Good
6. THL 376- Catholic Social Thought
Leadership Skills and Fieldwork Experience (3 courses, 9 credits)
1. PSP 320/321- Practicum in Public and Community Service (2 semesters, 6 credits)
2. PSP 450- Internship in Community Service
Capstone
1. PSP 480/481- Capstone Seminar (2 semesters, 6 credits)
Three Course Track
Students majoring in Public and Community Service Studies will choose a track consisting of three courses from the college's course listing. It will be the student's responsibility, in conjunction with their faculty advisor, to demonstrate the relationship of the track to the major.
Some examples include tracks in public administration, politics, the environment, women's studies, public policy, community health, etc.
For a full listing of course descriptions and degree requirements, please see the course catalog.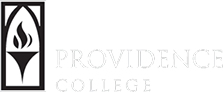 1 Cunningham Square
Providence, RI 02918 USA
Tel: +1.401.865.1000
Academics & Apply