​Frequently Asked Questions
To do a service, one must want change. Change for the people who are being served; change of the policies that require the people to need service; and change from the people who perform the service.
– Stephanie Blake '11

– Stephanie Blake '11
What is a PSP major?
A PSP (Public and Community Service Studies) major is an interdisciplinary course of study that leads to a Bachelor of Arts degree. In the classroom, students learn about community organizing, democratic society, social justice, nonprofits, globalization, philanthropy, and much more. Outside of the classroom, students are working in the community at a variety of sites, truly living and experiencing what they are discussing and reflecting on during class.
How do you "study" service?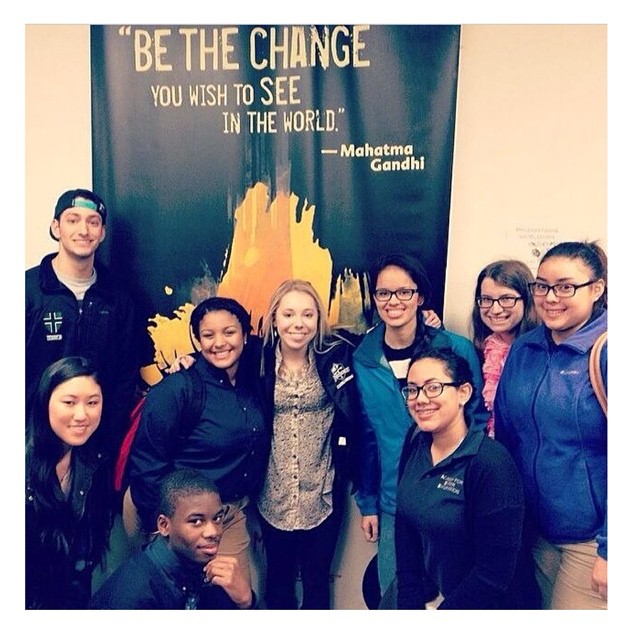 In PSP classes, service is seen as one of the primary "texts," meaning that it is a significant part of the discussion and reflection that occurs in the course. This emphasis on service-learning is one of the things that make PSP courses unique. The Department of Public and Community Service believes that experiences in the community are an integral part of a well-rounded education and that these experiences truly animate and shape what happens in the classroom.
How much service would I be doing?
It depends on what class you are taking. The majority of PSP classes integrate service and community exploration, whether it is a community organizing project worked on over the course of a semester, a few hours a week at one organization for a semester, or another kind of project.
What kind of service do PSP majors do?
Students taking classes in the Department of Public and Community Service Studies work with organizations with which the Feinstein Institute has a partnership or good rapport. These sites include schools, after school programs, public housing residences, community health care clinics, environmental advocacy agencies, and many more. The variety of organizations with which Feinstein works gives students both the chance to pursue what they are passionate about and the opportunity to try something new.
What do you do with a public service degree?
PSP alumni have gone onto do all sorts of amazing things, from working at various nonprofits, going to law school, being social justice advocates, pursuing community organizing, doing corporate philanthropy, and more! A track of three classes is built into the curriculum to give students the opportunity to choose a specific area to delve more deeply into. A public service degree not only gives you the flexibility to pursue different career paths, but also provides students with community experiences that translate into useful skills in the working world. For more information check out our alumni page!
If I am not a PSP major, can I still take PSP classes?
Anyone is welcome to take the classes offered by the Department, with the exception of the Practicum and Capstone classes, which are exclusively for majors. There is also the opportunity to minor in PSP.
Can I do service without taking PSP classes?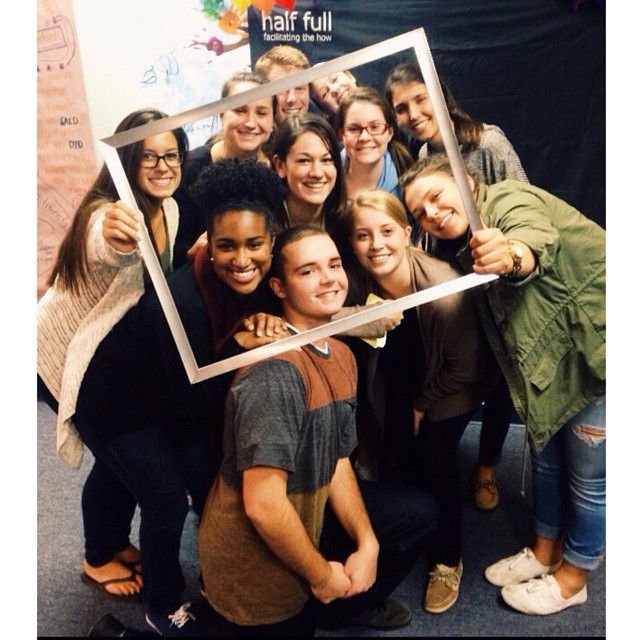 There are countless opportunities to do service at PC if you can't take a service-learning class. Many of the community events and projects that PSP students and the Feinstein Institute are involved in are open to all PC students. There is the opportunity to do one's federal work-study through the community organizations with which the Feinstein Institute has a relationship. There are also many service opportunities available through Campus Ministry and other student groups on campus. For those interested in service immersion trips, Feinstein and Campus Ministry offer a variety of options.
What is the difference between the Department of Public and Community Service Studies and the Feinstein Institute?
The Feinstein Institute was established in 1993 by a multimillion dollar grant from Rhode Island philanthropist Alan Shawn Feinstein. Both the Department of Public and Community Service Studies and the Global Studies program are housed in the Institute, and thus students who take public service and global studies classes will become familiar with the Institute. In addition to its involvement with these two majors, the Feinstein Institute works with the surrounding area, building relationships between Providence College and local organizations and neighborhoods, working with the community toward positive and sustainable change.
Together, through education and action we can actually hope to create systematic institutional change in our neighborhood to meet the challenges of the next decade.
-Tom Twitchell, Community Faculty

-Tom Twitchell, Community Faculty