2020 Graduate Capstone Projects
During the 2019-2020 academic year, the Class of 2020 developed theses in PSP Capstone Seminar. Their theses are reflections on their values and passions around "public and community service." Below is a selection of theses from our graduating seniors.
Amelia Aaron
Public and Community Service '20
Global Studies '20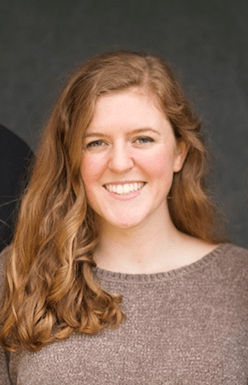 The Examination of Individuals: How People Have the Ability, Power, and Voice to Change the Way People View the World in a Positive Way
Throughout my four years of learning about different people who have changed the world and the different ways in which they have gone about it, I have strived to find myself in qualities that match those of influential leaders and change makers. For the sole purpose of this thesis, I did a year's worth of research trying to distinguish what qualities, characteristics, and backgrounds create positive and impactful leaders. For a lack of a better word, you could say that I made a formula to fully understand what an individual should be striving towards to make a positive impact. I am by no means claiming that only individuals with this said formula can make a difference, but throughout my research, there was sufficient evidence that people do who have these traits have stronger and more positive influences over people.
Gabrielle Amorelli
Public and Community Service '20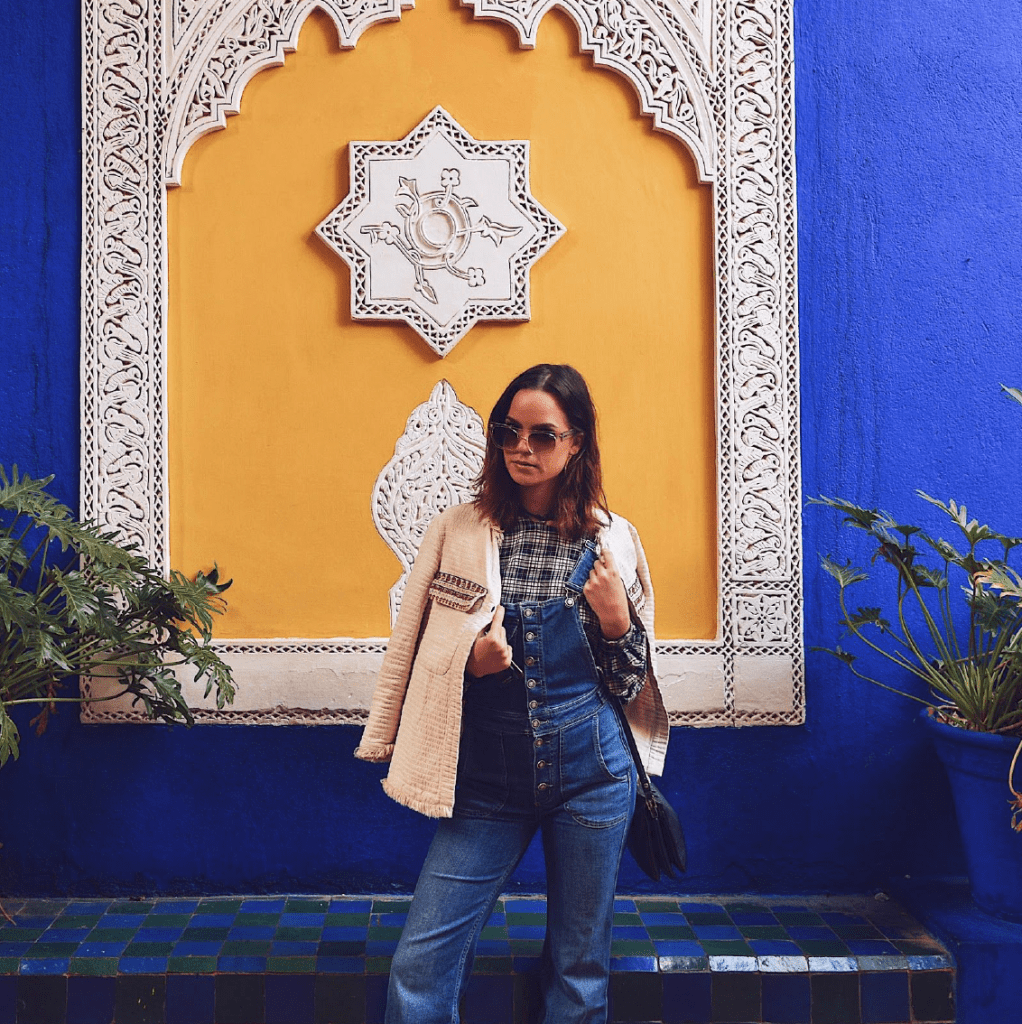 Trust in the Truth as a Healing Measure to Long-Lived Histories of Gendered Violence: A Representation of Congolese Refugee Women and their Resilience to Love
"If you hide the meat from the fire, how can you cook it?" (11/06/2019).
Furaha explains, who is in her early 40s, but lived 22 years in a refugee camp in Tanzania with her husband and three children, eventually deciding to have another child in the US. Furaha nobly wears her past on her body, pulling her shirt up to show me the deep divot on her forearm. She has never fully healed from the early morning when she witnessed the military brutally kill her father. She experienced similar violence herself, as the men whipped her, stabbed her, but she managed to survive the inconceivable acts.
If you neglect the very notion of a woman, how can she live?
This paper explores this question and the historical contexts of the gendered violence in the Democratic Republic of the Congo as a preface to the overall sense of mistrust that remains, especially that of which is forced within women themselves. I worked closely with Women's Refugee Care during my time at PC, an amazing grassroots organization in Providence started by two former Congolese refugees. It is a call to action to acknowledge how someone's past is inherently part of how they envision themselves, especially those who have experienced violence. I analyze denotations behind certain words and their relationship to female refugees including journey, truth, trust, healing, community, resilience, and love. All of the women in my piece have graciously shared glimpses into their lives, and I will always be thankful for their courage. I hope these stories transcend my work, and inspire more people to become allies and advocate for refugees in the future.
Lyndsy Cadet
Elementary/Special Education '20
Public and Community Service Minor
Spanish Minor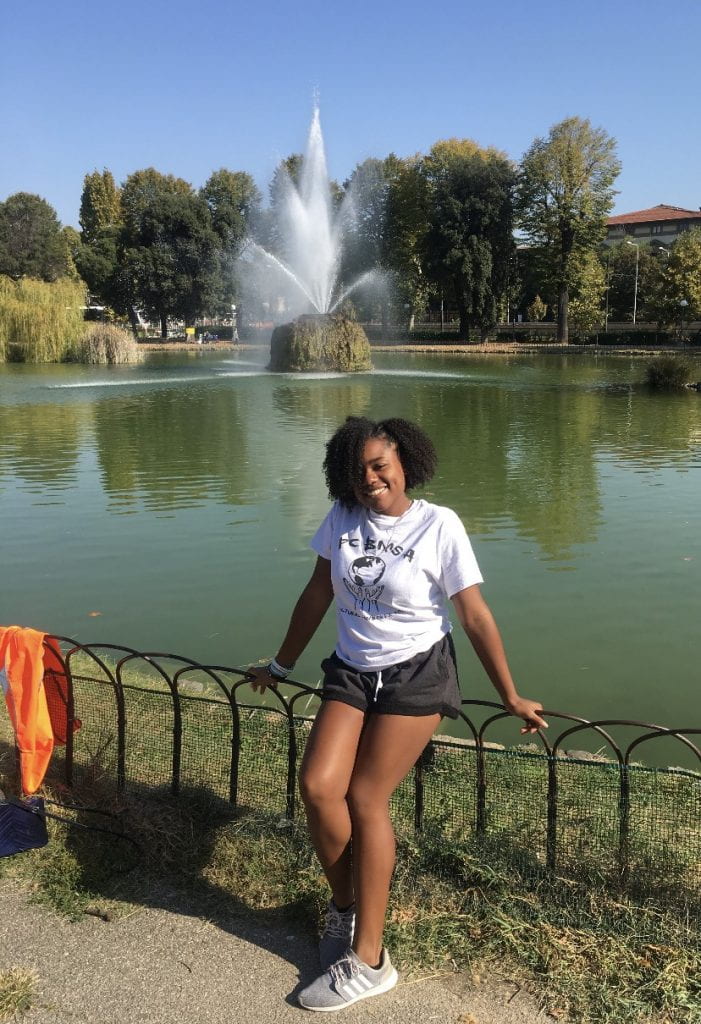 Service Work in Youth Development…The Power Behind Extracurriculars
At the heart of all underprivileged areas are underfunded public and charter schools that are not given a chance to properly educate the leaders of the future. The wealth disparities across school districts penalized students who live in low socio-economic and non-dominant demographic neighborhoods. The biggest attack on educational rights is showcased through the achievement and opportunity gap in which the lack of funding and quality educational experience is limiting the amount of knowledge students are obtaining in inner city or underfunded school districts. Students, regardless of socio-economic status and ethnic background deserve a chance at quality funded public schools in order to receive the same financial opportunities later in life. My thesis is centered on discovering how quality afterschool programs can both close the opportunity gap and have a beneficial impact on students living in underprivileged areas that do not receive quality educational opportunities in comparison to more affluent neighborhoods
Perla Castillo Calderon
Public and Community Service '20
Public and Administration Minor
Political Science Minor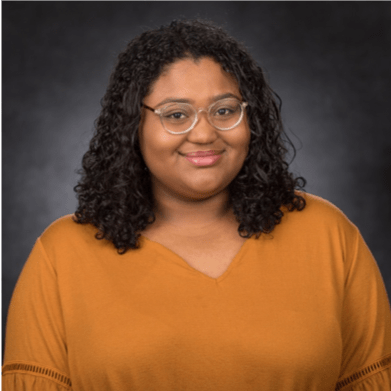 Ending the Notion of "I DO NOT BELONG HERE" Recommendations for Predominantly White Institutions to Support First Generation Student's Success
Ever wonder what it means to be a first-generation college student? This thesis focuses on bringing visibility to the first-generation identity college students carry.Divided in two parts, the first part explains what it means to be first-generation, how mentoring programs are supposed to run, and how beneficial extracurricular activities are for both students and the institution as a whole. This first part is based on research and interviews I have conducted with current undergraduate Providence College students. The second part is a proposal for a centralized space where the first-generation identity is celebrated and have easy to access resources.'
Ariel Davey
Public and Community Service '20
Black Studies Core Focus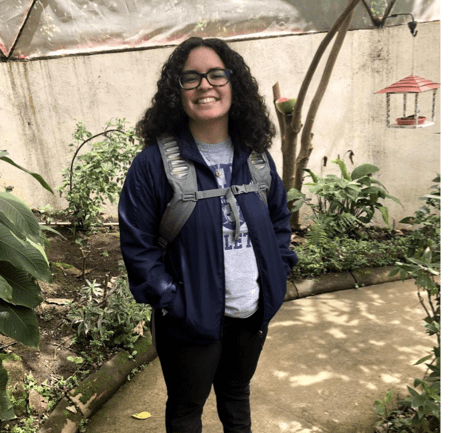 Lowering Disciplinary Rates: Looking at Social and Emotional Learning at Blackstone Academy Charter School
Social and emotional learning is a method that may benefit school culture and the environment for a student's learning. Including social and emotional learning to school curriculums, specifically schools that have large numbers of students of color enrolled, allows students to learn how to manage their behavior and emotions and in turn benefiting themselves and others in present and future relationships. With more social and emotional learning is happening in the classroom, discipline towards students may be reflected on and seen as more harmful than helpful to students. As the days pass by, discipline rates for students of color in schools continue to increase. Numerous implementations of police officers, more zero tolerance policies, and criminalization and adultification of students have led to the solution of social and emotional learning. Blackstone Academy Charter School, located in Pawtucket, RI, is known for implementing social and emotional learning in the classroom through their advisory program. I analyze this program through conducting interviews with teachers, staff, and students at Blackstone Academy to suggest the possibility of implementing Blackstone's advisory program, or something similar to its structure, in public schools to offer that social and emotional learning component that many students would benefit from.
Emily Locke
Public and Community Service '20
French Studies Minor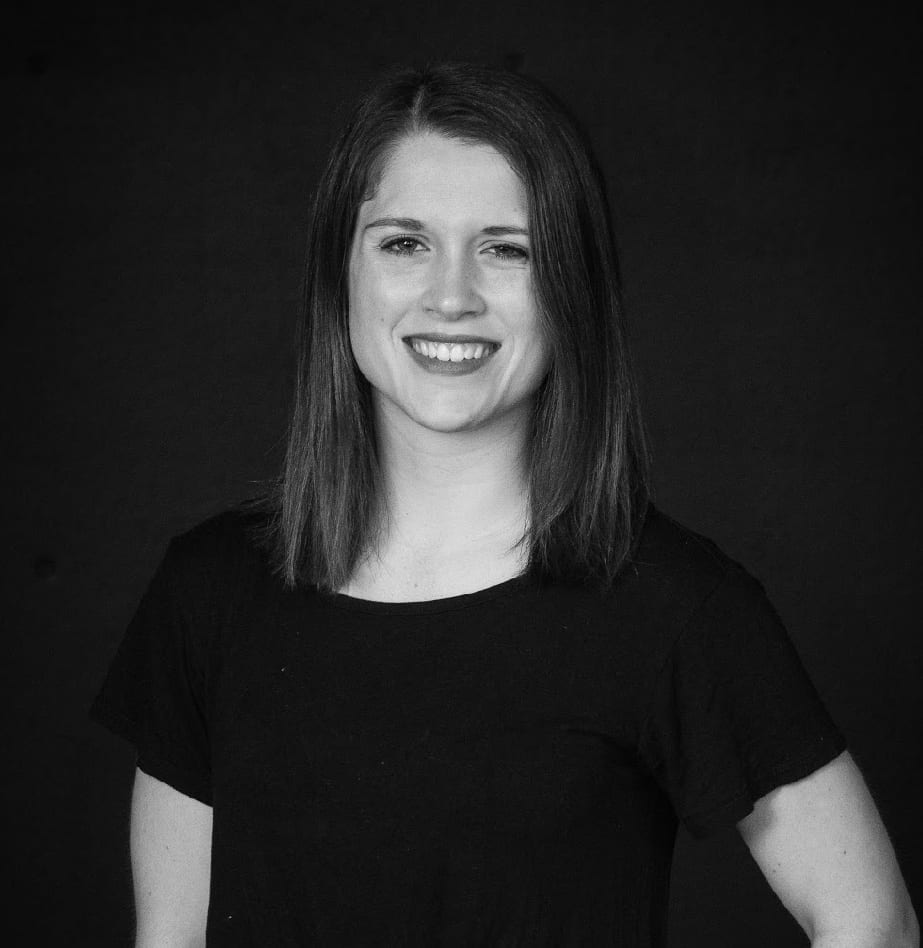 Hope: The Core of Social Justice
Hope: The Core of Social Justice is an analysis of how hope plays a fundamental role in social justice movements. When constantly battling against injustice, it can be intensely difficult and even impossible to recognize hope in our own lives. However, this conception is largely due to misunderstandings or limited definitions of hope. If we are able to recognize and fully understand hope, we will uncover a source of empowerment even when we feel the most powerless. Not only is hope a necessary part of a social movement, but a social movement cannot exist without it.
Brigid McGrath
Public and Community Service '20
Business and Innovation Minor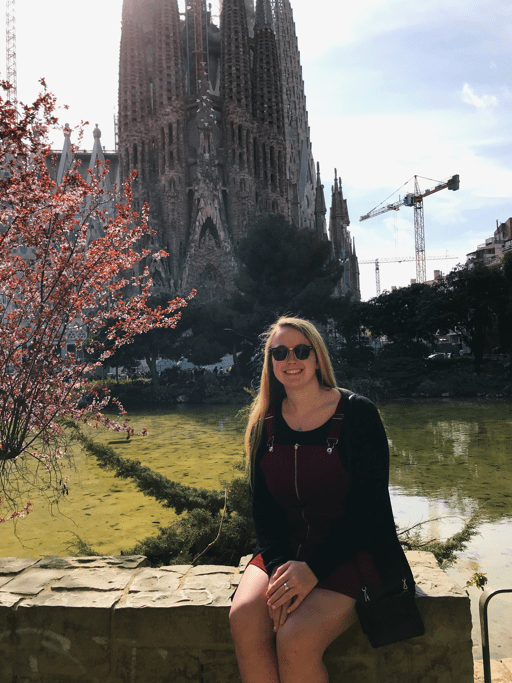 A reflection and discussion of philanthropy and its relevance and practice in service and society.
Philanthropy has become something of great interest to me throughout my time at Providence College. In many ways, philanthropy seemed to provide a systematic, almost mathematical, approach to addressing inequality. In this paper, I seek to answer the question, "What model of philanthropy has the most positive impacts on a community and is least disruptive to the vulnerable populations which it intends to serve?" Through a thorough reflection of each type of philanthropy: traditional philanthropy, organization building philanthropy, venture philanthropy and catalytic philanthropy, I will discern which elements of each type are most important. Ultimately, I will provide an archetype of philanthropy that combines elements of strategic philanthropy, emergent strategies, and catalytic philanthropy as a guide for companies or foundations looking to engage in philanthropic endeavors.
Through an understanding of the problems, philanthropic foundations or companies seeking to engage in philanthropy as means of corporate social responsibility, are able to support programs developed by those who work on the ground level and engage in relationships to make positive, sustainable change. Just as any type of service can have its benefits and its pitfalls, philanthropy needs to be done tactfully with specific tenets at the forefront of its efforts to ensure that it is not harming a vulnerable population. My research will investigate these aforementioned topics in detail, seeking to develop a complete and comprehensive understanding.
Sean Richardson
Public and Community Service '20
Sociology '20
Writing Minor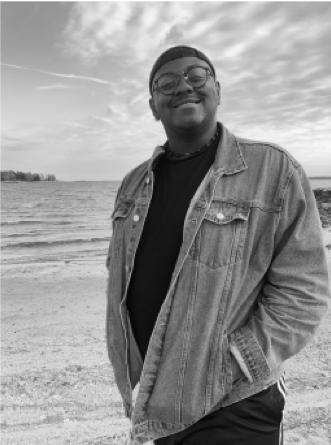 LEARNING FROM THE SHADOWS: Undocumented Students in Higher Education-Providence College
Education policy and immigration policy intersect in dangerous ways which creates conditions for different types of students to be isolated in the development of their education. Immigration policy in the United States is a constantly shifting context. Providence College serves as a microcosm of the United States in the experience of being an undocumented student. This thesis serves as a call to action, but also a peak into the world of the undocumented experience. Through critical research, and experiential learning in my last four years at Providence College, we're coming to understand how the institution not only condones white supremacy but also pushes these students further on the margins.
Marissa Tashijan
Finance Major '20
Public and Community Service Minor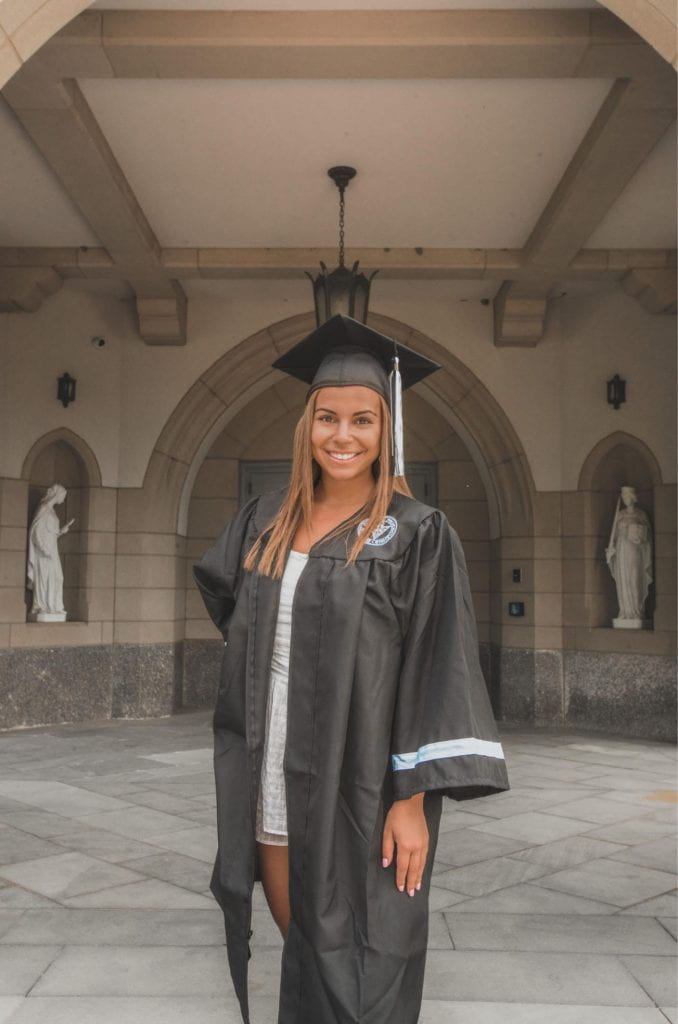 Intellectual and Development Disabilities and Community Home Advocacy
Intellectual and developmental disabilities rights have evolved immensely over the past 50 years, however we need more from our government and our society. Throughout my thesis, I analyze how caring facilities for those with disabilities have progressed over time and lessened the amount of state institutional facilities that in the past have been under resourced, and poorly managed. Group home advocacy as well as the critical understanding of the funding structure for federal and state funding must be spoken of. As Americans, we must stop thinking that because it may not affect us personally, that it is not an issue. The standard quality of life should not have differ based on ones IQ, appearance, skin, religion, sexuality, etc. Although it may take time to reach the full potential within these caring facilities, us working together to combat these issues will provide the rights we are all given at birth to those who are disabled.
Colleen Tuite
Public and Community Service '20
Business and Innovation Minor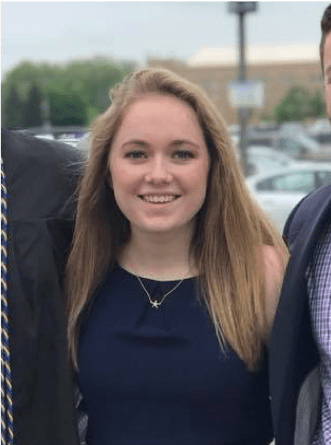 Slavery to Mass Incarceration: The Evolution of a Racial Caste System
Known as the "Land of the Free", the United States of America has the highest population of incarcerated individuals in the world with approximately 2.2 million people behind bars. With the prison population having increased 700% in a 40-year period, despite crime rates barely fluctuating, one must wonder why our country relies so heavily on incarceration. An analysis of the role that race and social class play within the criminal justice system reveals the drastic overrepresentation of poor Black individuals stuck in the system. Mass incarceration has become a destructive force to communities of color, while simultaneously benefiting wealthy, white Americans. The prison system is a billion-dollar industry that profits from locking people in cages and paying them less than a dollar an hour for their labor. As an economic system that operates on the inhumane treatment of Black individuals, mass incarceration is an evolution of the American racial caste system that began with slavery.