Faculty
​​​The Faculty of  the Feinstein Institute are drawn from a variety of disciplines and share a common desire to complement their teaching with community-based experiences.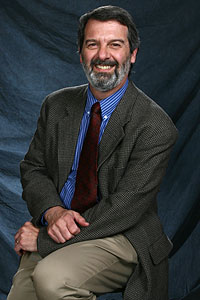 Rick Battistoni
Professor of Political Science and Public and Community Service Studies
Currently a professor within the departments of Political Science as well as Public and Community Service Studies, Rick brings an extensive background of teaching and research experience to the Institute, having formerly served as Director from 1994 -2000. A political theorist with a principal interest in the role of education in a democratic society, Rick has published a number of books and articles on service learning and civic engagement, most recently a volume for Campus Compact entitled Civic Engagement Across the Curriculum: A Resource Book for Service-Learning Faculty in all Disciplines . From 2001-2004, he coordinated Project 540, a grant-funded national high school civic engagement initiative.
Jane Callahan 
Professor of Elementary/Special Education & Assistant Professor of Public and Community Service Studies
Jane, more commonly called Peni, is Chair of the Department of Education. She received a Ph.D. from the University of Idaho and has been involved in the field of education as a classroom teacher, counselor, administrator, consultant, and professor. She teaches courses in the area of special education and her research interests are in school reform and the professional development of pre-service and in-service teachers. As the Eastern Regional Director of the National Service-Learning and Teacher Education Partnership, she provides resources and support to institutions interested in integrating service-learning into their teacher education program. A member of the Faculty Research Team which developed the Public and Community Studies major, Peni collaborated with Ellen Salvatore to develop the practicum component of the major, which she teaches.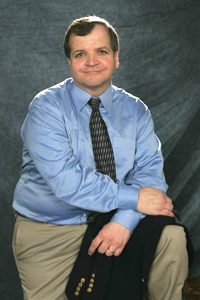 Joe Cammarano
Department Chair of the Public and Community Service Studies Program &​ Assistant Professor of Political Science and Public and Community Service Studies
Joe Cammarano is an Assistant Professor in the Departments of Political Science and Public and Community Service Studies. His teaching and research interests are in American politics. Within the Department of Public and Community Service Studies, Joe teaches the practicum and Introduction to Service in Democratic Communities. He has edited a book on citizenship education and conducts research on the linkages between social well being and political activity among young people. He has also published articles on the politics of political campaigns. Prior to coming to Providence College, he taught for six years at the Maxwell School of Citizenship and Public Affairs, Syracuse University. He is originally from New Jersey (Exit 10), and received his undergraduate and graduate degrees from Rutgers University.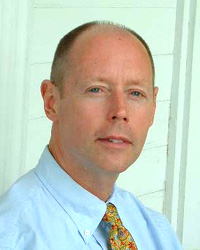 Michael Hayes​
Assistant Professor of Social Work and Public and Community Service Studies
As a faculty member within the Department of Public and Community Service Studies, Michael teaches Introduction to Service in Democratic Communities. Holding a joint appointment with the Department of Social Work, he teaches courses in human development through the lifespan, research methods and statistical analysis, and field practice. His years of practice in child and adult psychotherapy enrich his teaching. His individual research interests include relationships between mental representation of reality and human behavior and theories of social justice and democratic processes. He is a co-founder of  the Social Work Research Institute, an endeavor involving faculty/student collaboration on research initiatives. Michael earned his MSW and his PhD degrees at the Smith College School for Social Work.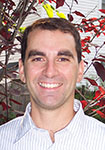 Nick Longo
Director of the Global Studies Program and Assistant Professor of Public and Community Service Studies
Currently an associate professor in Public and Community Service Studies and the director of Global Studies, from 2006-2008, Nick served as the director of the Harry T. Wilks Leadership Institute, an endowed civic leadership center at Miami University in Ohio. He also served as a program officer at the Charles F. Kettering Foundation in the area of civic education and directed Campus Compact's national youth civic engagement initiative, Raise Your Voice, from 2002-2004. Nick is author of Why Community Matters: Connecting Education with Civic Life (2007) and co-editor of From Command to Community: A New Approach to Leadership Education in Colleges and Universities (2011).  He holds a Masters in Public Affairs from the Humphrey Institute and a Ph.D. in education from the University of Minnesota, and was among the first students to graduate with a degree in public and community service studies at Providence College. He lives in Providence with his wife, Aleida, and their two children, Maya and Noah.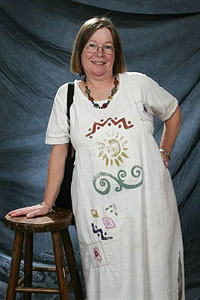 Ellen Salvatore
Professor of Public and Community Service Studies 
Ellen Salvatore is Associate Professor of Public and Community Service Studies at Providence College and previously taught for many years in the Department of Social Work, serving as its Chair for 14 years. Her interest in service learning and experiential education grew both from her experience as a student at Friends World College and as an educator in social work, where internships are an integral part of the curriculum.  She was a member of the Research and Development Team of the Feinstein Institute and along with Peni Callahan developed and taught the first practicum course. She currently teaches Introduction to Services in Democratic Communities, Diversity, Community, and Service, Foundations of Organizational Service, and Gender and Service.
Community Faculty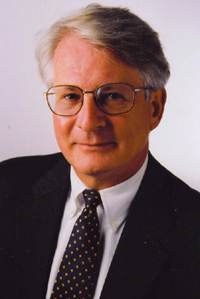 Bill Allen
Bill teaches the Introduction to Service course. He also has been a lecturer in the Department of Social Work since 1993. He has held senior management positions with United Ways in New York and Maine and was Executive Vice President of the United Way of Rhode Island. His interests include community development, nonprofit organizations, philanthropy and public policy. Bill received a Master of Social Planning degree from Boston College . He serves on nonprofit boards including Butler Hospital , RI Kids Count and Coffee Kids. He is president of the board of Amos House, chair of board of the RI Service Alliance and teaches at Boston College and Brown University.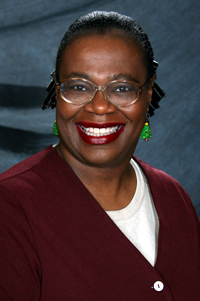 Althea Graves
Althea has lived in the Smith Hill area of Providence most of her life. She has been an integral part of and lead many neighborhood, city and state organizations and efforts, including the Smith Hill Community Counsel, Smith Hill Congress, Smith Hill Friends of the Library, Smith Hill Community Development Corp., Smith Hill / Chad-Ad-Sun Community Crime Watch, Smith Hill Community Center, Tenant Services Advocate, Library Reform Group, Library Advocate Coalition, Emancipation Day Celebration Committee, and the Providence Housing Authority / Housing and Urban Development Rehab and Development Advisory Board. Additionally, Althea has worked as a long distant operator for AT&T, a medical and legal secretary, art educator, a tenant service aid, a storyteller, an African American History instructor, a writer, poet, and an events planner. An avid reader, she has been a member of several book clubs such as the Power of Knowledge and Shades of Color.  Althea is a wife, mother of three and grandmother of three.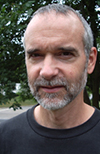 Jim Tull  
Jim teaches courses in community service, philosophy and global and environmental studies at PC and the Community College of RI. He also facilitates workshops on community building and cultural transformation. Jim has been affiliated with the Feinstein Institute since 1994, serving as a community partner instructor and consultant. From 1983 to 1995, he served as co-director of Amos House in Providence and contributed to a variety of social change efforts in the areas of peace and justice.